A face mask designed for an incredibly comfortable fit... with fabric similar to the softness of silk!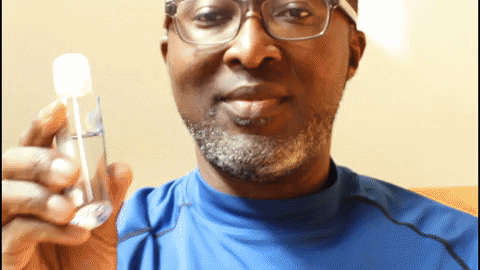 Your Face Will Love The Anti-Bacterial Material! 
Now if you're anything like us you may be guilty of not remembering to wash your masks after every outing. You buy a brand-new cotton mask, then by day end, you realize you're screwed because laundry day Isn't till the end of the week. Your bold optimism that very morning has brought you down the same path you just went down the other week, thought you would've learned your lesson by now? I mean, you're not going to just ignore the fact that forgetting to rewash a face mask after every single use can cause sweat & dirt build-up that can cause reactions or skin breakouts! Unless of course…you forget, then unknowingly wear it the next day. Unsanitary? yes. Do we have a solution? Yes.

At some point during the day you're going to realize what you have done, yes no one else knows but you know. There's no need to dwell on it, our Anti-bacterial bamboo mask is something to take the edge off if you're a little forgetful. Anti-bacteria disrupts the growth & reproduction of 99.8% of bacteria, turns out bamboo is a safe haven for your face for many reasons! Bamboo naturally carries anti-bacteria to prevent bugs & bacteria from chewing away at it. The best part is these anti-bacterial properties aren't destroyed in the manufacturing process. Making this the cleanest, most hygienic fabric to have on your face that reduces sweat & keeps you odor-free so your skin can remain fresh & clear.
On top of that our masks bring such a soft natural feeling on your skin that we're considering making a money-back guarantee if you don't dose off while wearing it. Our bamboo face masks' flexibility and functionality provide a great fit so you can avoid adjusting it while you're on the go; as well as add a stylish touch in your favorite colors. Now it's not sent from the heavens & won't provide total divine protection from anything that's circulating around right now, these were designed so when you forget to wash them it's not the end of the world, anymore. This means you should still Purchase extra ones for yourself as well as friends & family! There's just no need to worry anymore, once you take a breath of bamboo. Get yours today!
Product Description.
✅Dual-layered - made from a blend of bamboo & spandex
✅Highly flexible - Looks very stylish, better fit, & adjustable.
✅Full coverage - The front expands to allow fuller face coverage, from nose to under the chin. Stretchy ear loops, all to ensure that the wearer enjoys unmatched comfort for hours of wear.
✅ Washable & Reusable - All our bamboo masks are reusable and machine washable. An environmentally friendly solution to help reduce waste.
✅Guaranteed protection - Offers protection from small particles & droplets, thanks to its tight-knit outer construction.
✅Suitable for all occasions - traveling, visiting, shopping, work, at home (indoors).
Even though the bamboo material has anti-bacterial properties, It is still suggested to wash your mask after each day or outing; the material maintains its integrity even after several washes. Cold water machine wash with no bleach is suggested. BreathofBamboo masks are available for kids and adults in beautiful colors & sizes that will match your everyday fashion.
Although these masks are designed to resist droplets from penetrating, they are fully breathable to provide maximal comfort.
To choose the mask that will best fit you measure from the bridge of your nose to the bottom of your chin with your mouth slightly open. 
Large is 7in or 17cm
Medium is 6in or 15cm
Small is 5in or 12cm
If you are in between sizes go up to the larger size for the most comfortable fit. 
Summary: BreathofBamboo face masks: breathable, odor-resistant, soft and comfy, eco-friendly, perfect for outdoor and indoor use.